Shires Greenguard Grazing Muzzle
The Shires Greenguard Grazing Muzzle has been designed with vets for effective grazing management. It allows unrestricted breathing and drinking, it is easy to attach and adjust, durable and UV resistant, protecting your horse from sunburn too. You will also need to purchase the Greenguard Headcollar to attach the muzzle. A popular choice for horse owners.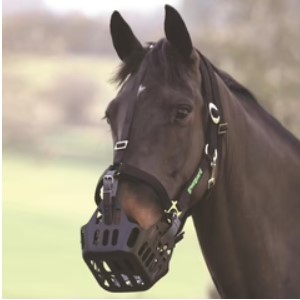 The ThinLine Flexible Filly Grazing Muzzle is lightweight, less confining and softer than most horse grazing muzzles, making it perfect for those cheeky horses that like to remove them! These grazing muzzles are soft on your horses teeth and lips, anti fungal, anti mould and UV resistant.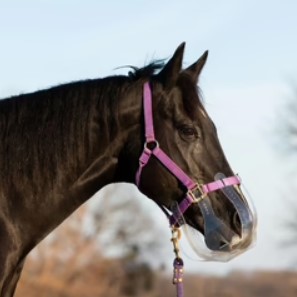 Shires Flexi Grazer Grazing Muzzle
The Shires Flexi Grazer Grazing Muzzle has been researched and trialled for durability, effectiveness and comfort. It is well ventilated, made from soft, flexible and durable materials. Shires grazing muzzles have been shown to restrict grazing intake by an average of 80% by reducing the bite size of the grass eaten. Ideal for managing your horses weight or preventing weight related illnesses, whilst allowing a horse to continue to engage in natural foraging and eating behaviours.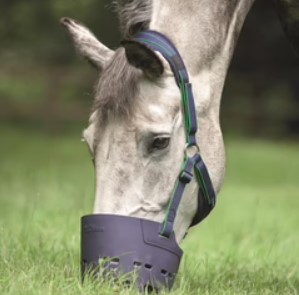 Hy Grazing Muzzle
The Hy Grazing Muzzle is great value and features a rubber base with a hole to allow your horse to drink normally and eat smaller amounts of grass. Ideal for spring and summer months when the grass is rich. It is easy to fit and is adjustable help achieve the perfect size for your horse. 2 colours to choose from!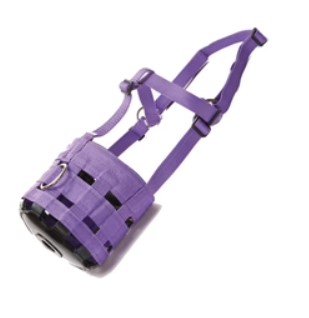 Shires Deluxe Comfort Grazing Muzzle
The Shires Deluxe Comfort Grazing Muzzle is fleece-lined for extra protection from rubbing and features improved air flow around the delicate nose area. This comfort grazing muzzle has strong velcro fastenings, so it stays in place but can come off in an emergency. Considered by many to be one of the best on the market!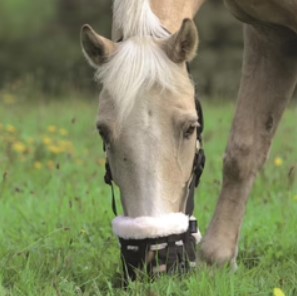 Original article: https://www.equus.co.uk/blogs/community/the-best-grazing-muzzle-for-your-horse
Read in Magazine